The laboratory was established in 2022 to conduct research in ecology and geography. In its approaches, the team merges experimental methods of ground-based measurements of ecosystem functioning with the math-based methods of remote sensing (RS) data processing.
The main goal is to develop a set of approaches for RS data processing that will allow to use them most effectively as a source of information about landscape structure and organisation. Thereby, the key research focus of the lab is to develop methods for:
‍analysing data obtained at ground-based ecological stations and environmental observatories;
‍RS data processing as a tool for measuring functional variables of ecosystems;
‍integrating the data obtained with RS and ground measurements;
‍building statistical models of the ecosystems organization and functioning;
‍analysing and mapping landscape structure and its individual properties based on RS and ground data;
‍assessing climate-regulating functions of landscapes and caused impact on individuals;
‍quantifying and mapping ecosystem services.
News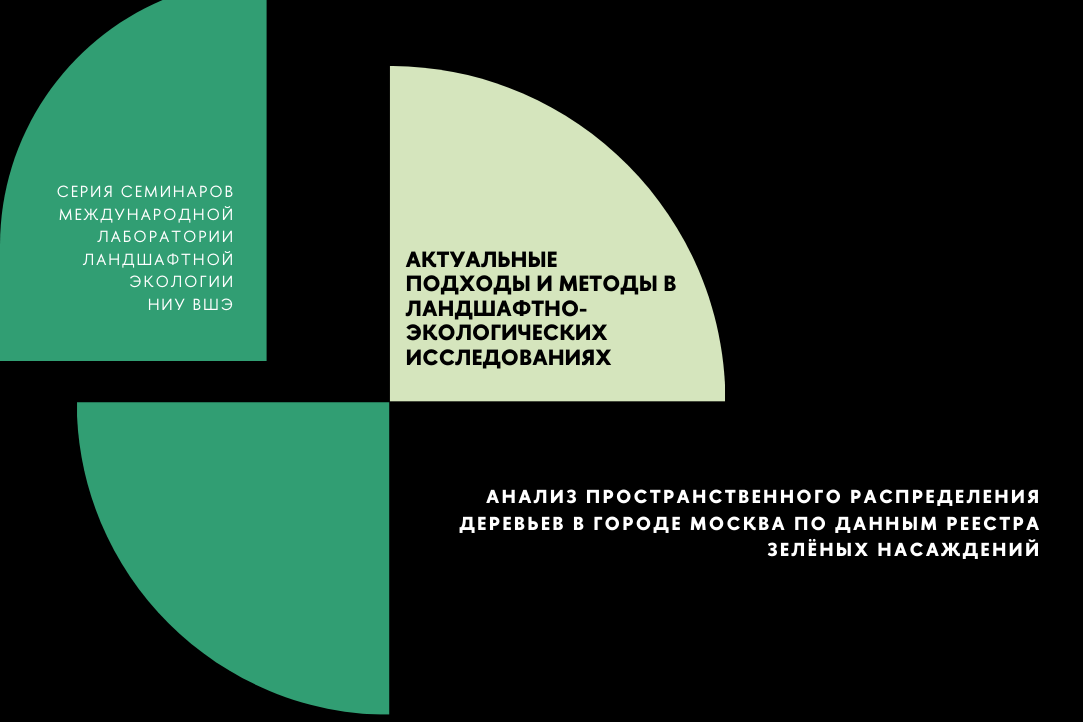 From May 10 to May 24, 2023, the International Laboratory of Landscape Ecology is holding a series of seminars on the topic "Methods for assessing the climate-regulating functions of landscape cover". On May 10, 2023, the first seminar of the series was held, at which Renata Zigangirova, an intern researcher of the laboratory, made a report