Scientific Seminar "Analysis of the Spatial Distribution of Trees in the City of Moscow According to the Register of Green Spaces"
From May 10 to May 24, 2023, the International Laboratory of Landscape Ecology is holding a series of seminars on the topic "Methods for assessing the climate-regulating functions of landscape cover". On May 10, 2023, the first seminar of the series was held, at which Renata Zigangirova, an intern researcher of the laboratory, made a report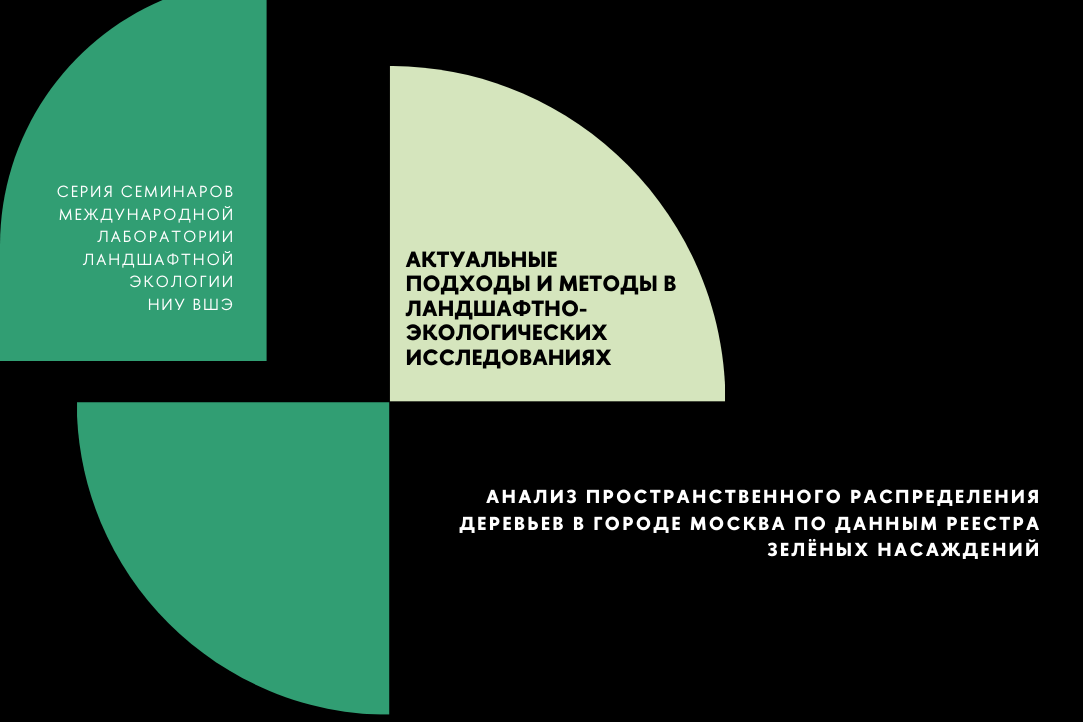 In the joint report by intern researcher Renata Zigangirova, the results of the analysis of the spatial distribution of tree species in Moscow were presented to determine possible monitoring methods. The methods of cluster analysis were used as part of the study. 5 million tree location points from the AIS RZN database were processed. According to these data, the predominant species in Moscow is Acer negundo, which is in the stage of invasion. In addition, Tilia cordata, Betula pendula – hanging birch and Acer platanoides are actively used in the landscaping of Moscow. Together they make up four dominant species in Moscow. The predominance areas of each of them are spaced apart. The study of spatial distribution was carried out in order to study the possibility of using this database to extrapolate the parameters of the functioning of trees recorded by TreeTalkers sensors. Sensors are placed on trees to measure sap flow, temperature in the shade, scattered light in the crown and the angle of inclination of the trunk. The results of the study will be used to improve the monitoring system of urban green spaces and to determine the optimal locations for installing the sensors.