The Inter-Faculty Course for Mago-Lego Masters "Geography of Pandemics" Has Started
At the end of January 2023, the first lectures were held as part of the course. Natalia Shartova, a leading researcher of the International Laboratory of Landscape Ecology, spoke about the evolution of the concepts of morbidity and mortality, about modern global health threats and about the basic concepts of epidemiology. In practical classes, students tried their hand at analyzing the changes taking place using the international system for assessing the global burden on health.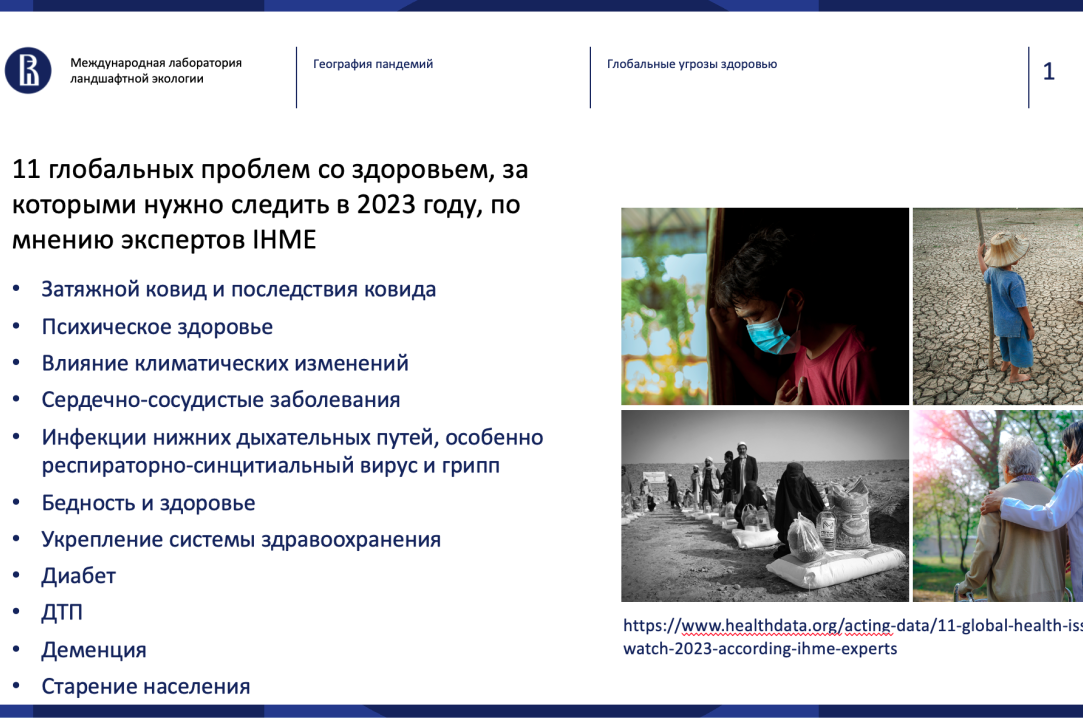 In 2020, the world's population faced a pandemic of the new Covid-19 coronavirus infection, which not only changed people's habitual way of life, aggravated existing social and economic problems, but also showed how far society is from full control over infectious diseases. According to the World Mortality Dataset, about three million excess deaths directly or indirectly related to Covid-19 occurred in 117 countries around the world in 2020. It is not the first time that humanity has faced such a challenge, and probably this is not its last confrontation with various kinds of infectious agents. Do the lessons of the past help in the fight against epidemics? Were recent outbreaks of other coronavirus infections – SARS and Middle East respiratory symptom (MERS) - harbingers of the emergence of a new virus? The aim of the course is to use ecological and geographical concepts to expand knowledge about the origin and development of epidemics, including their slowdown and elimination.