The Laboratory Staff Took Part in the Expedition on the Territory of Mongolia
In July-August of the current year, Laboratory employees Anna Derkacheva and Robert Sandlersky took part in field studies of forest geosystems in Northwestern Mongolia as part of the Joint Russian-Mongolian Complex Biological Expedition of the Russian Academy of Sciences and the Academy of Sciences of the MPR under the IPEE RAS.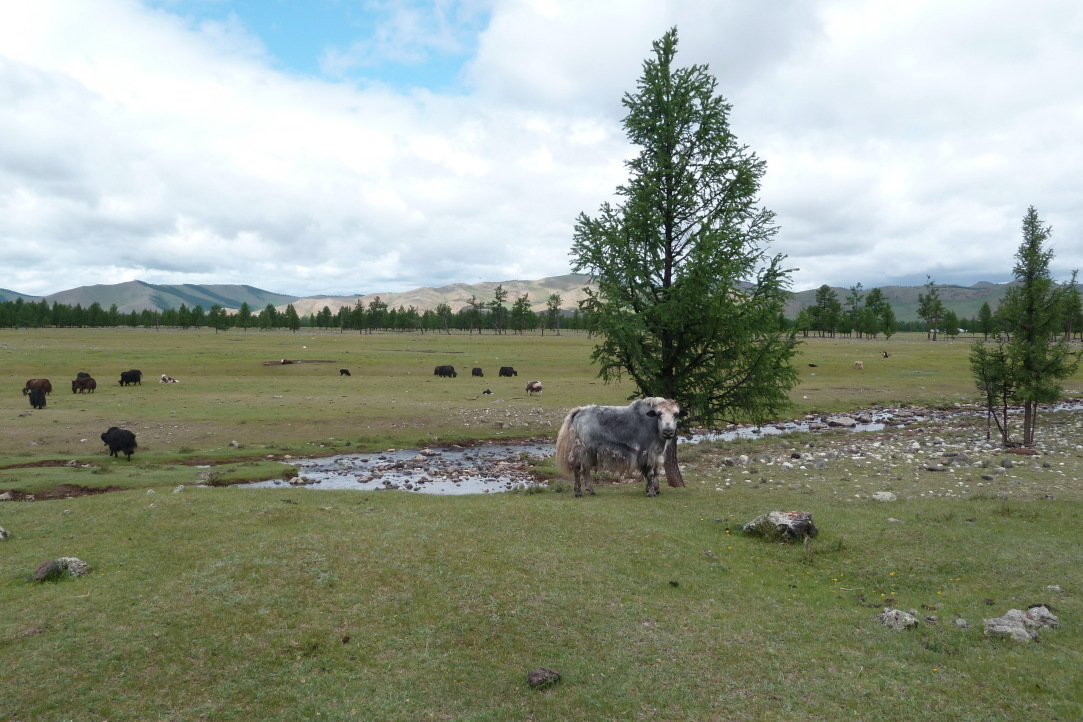 The mountain forests of Mongolia occupy only 6% of its territory and are located mainly in the north, where they play a key role in climate and runoff regulation and as a factor in permafrost conservation. Currently, these geosystems are under significant stress, primarily due to overgrazing and relatively high rates of temperature increase. At the same time, mountain forests are one of the most difficult objects of study due to the high variability of the relief, the variability of the species composition of communities, as well as the difficulties of a methodological and expeditionary nature. The key goal of research by the Laboratory staff was the climate-regulating functions of forest vegetation (regulating ecosystem services) in a sharply continental climate. During the expedition, profiles (transects) were laid in key areas, which made it possible to trace the change in the composition of plant communities with height, recorders for fixing the temperature in the soil, soil samples were taken at regular intervals on two transects to determine the physicochemical properties, and complex geobotanical surveys were carried descriptions. In the future, all the results obtained "in the field" will be compared with the biophysical variables of geosystems, calculated on the basis of remote sensing data and characterizing the conversion of solar energy by landcover.