Robert Sandlersky Spoke to Students
On April 28, 2022, the head of the laboratory, Robert Sandlersky made a presentation at a career guidance seminar for first-year students of the HSE Faculty of Geography and Geoinformation Technologies.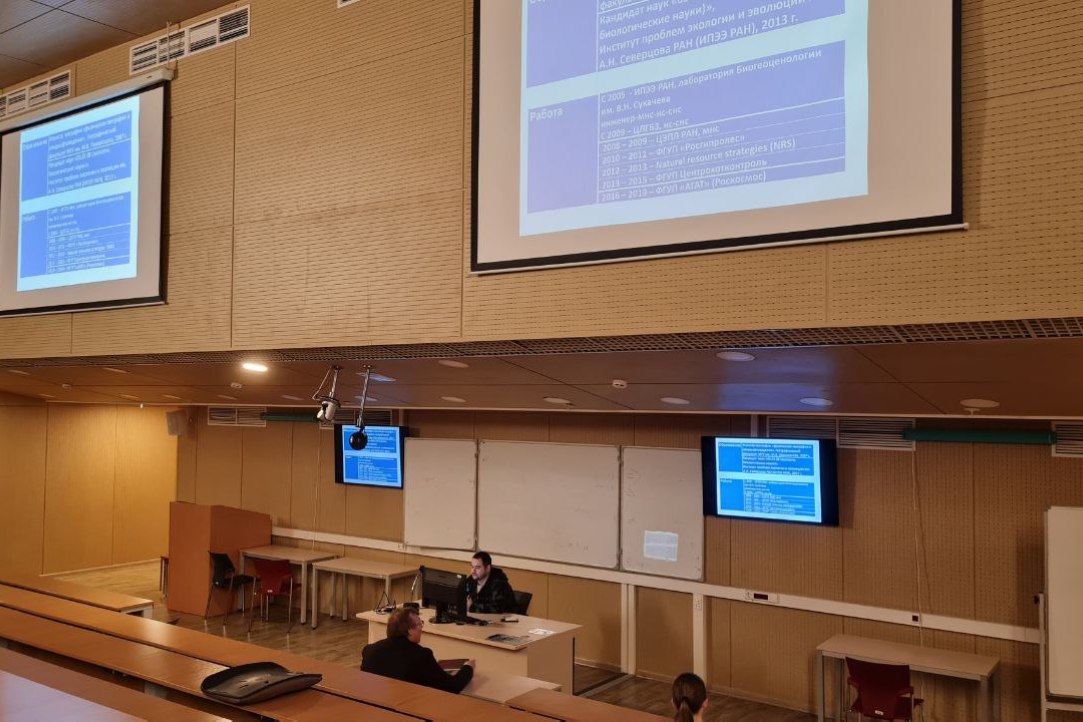 He spoke about the landscape scientific school, formed under the guidance of Professor Yu.G. Puzachenko in the early 2000s. and its main practical results. Several cases were demonstrated on the application of landscape ecology approaches to solve various applied problems, such as a comprehensive assessment of the territory to justify investments, assessment of the quality of species habitats and creation of maps of hunting grounds, planning a network of protected natural areas, assessment of the dynamics of agricultural land quality, assessment of regional resource potential wood for the organization of pellet production and others. The students got an idea about the modern possibilities of using remote information in solving practical problems and about the prospects for applying professional skills in applied fields.