The Scientific Seminar "Creation of a Spatial Database of Biophysical and Ecosystem Variables for the Territory of the Russian Federation"
The International Laboratory of Landscape Ecology in the period from October 27 to December 15 holds a series of seminars on the topic "Current approaches and methods in landscape and environmental research". The seventh seminar of the series took place on December 8, 2022.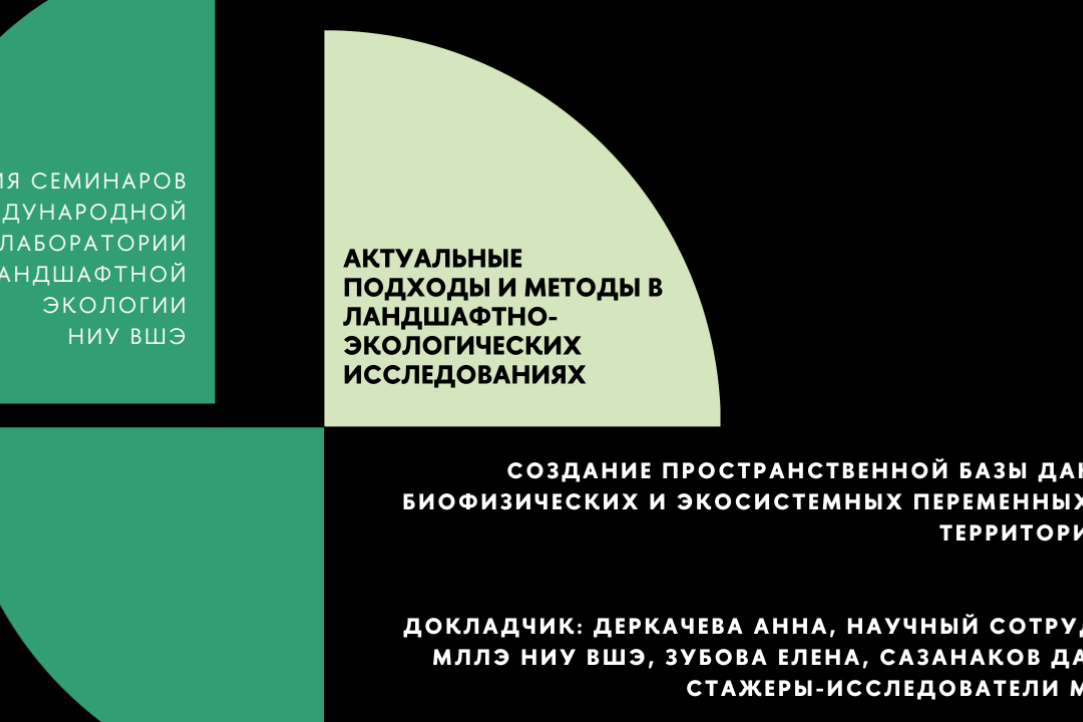 The Laboratory researcher Anna Derkacheva, interns researchers Elena Zubova and Denis Sazanakov told about the ongoing discussion in the scientific community about the creation of new carbon cycle monitoring stations, which first of all requires justification for choosing their location. One of the solutions to this problem can be the maximum coverage of observations of the entire variety of landscape and climatic conditions of the country. To implement such an approach, it is necessary to assess what natural conditions are represented by existing observation stations. The report is devoted to the first stage of work on such an assessment - the creation of a spatial database on environmental conditions and the nature of vegetation functioning. Further analysis will allow us to assess the representativeness of natural conditions for FLUXNET stations already operating in Russia.