The Scientific Seminar "The Urban Environment as a Factor of Increasing Thermal Stress: Consequences for Public Health"
The International Laboratory of Landscape Ecology in the period from October 27 to December 15 holds a series of seminars on the topic "Current approaches and methods in landscape and environmental research". The fifth seminar of the series took place on November 24, 2022.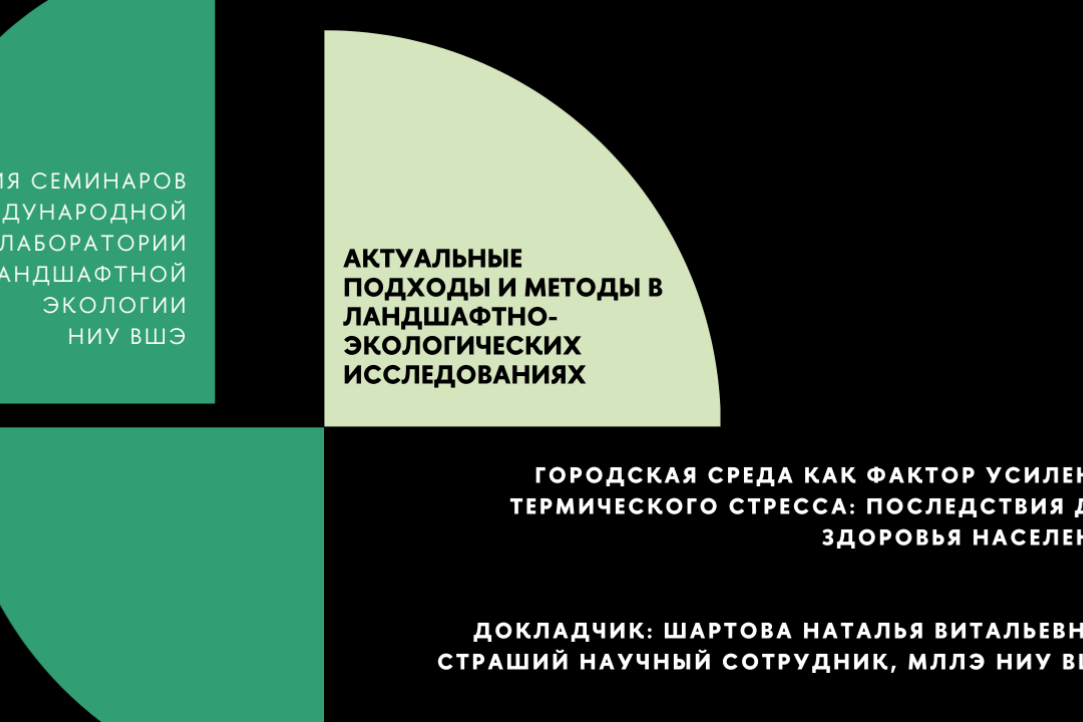 Natalia Shartova, the senior researcher of the laboratory, spoke about the peculiarities of the urban environment in the context of the impact of climate change on public health. The increase in heat waves and the increase in thermal stress is one of the most significant problems of the impact of climate change on the health of the population. To assess the possible consequences and develop effective measures to prevent them, it is necessary to analyze not only global and regional changes in the temperature regime, but also to take into account the influence of the urban heat island. It can significantly increase the level of thermal stress and contribute to the emergence of heterogeneity in the response of the health status of the population at the local level. The report examines both the physiological mechanisms of the influence of temperature on the human body, as well as methods of measuring thermal stress, existing trends in its distribution at the regional and intra-city levels.