The Scientific Seminar "Spatial Structure of the Forest Cover of the Moscow Region (Assessment Based on Quantitative Fragmentation Metrics)"
The International Laboratory of Landscape Ecology in the period from October 27 to December 15 holds a series of seminars on the topic "Current approaches and methods in landscape and environmental research". The fourth seminar of the series took place on November 17, 2022.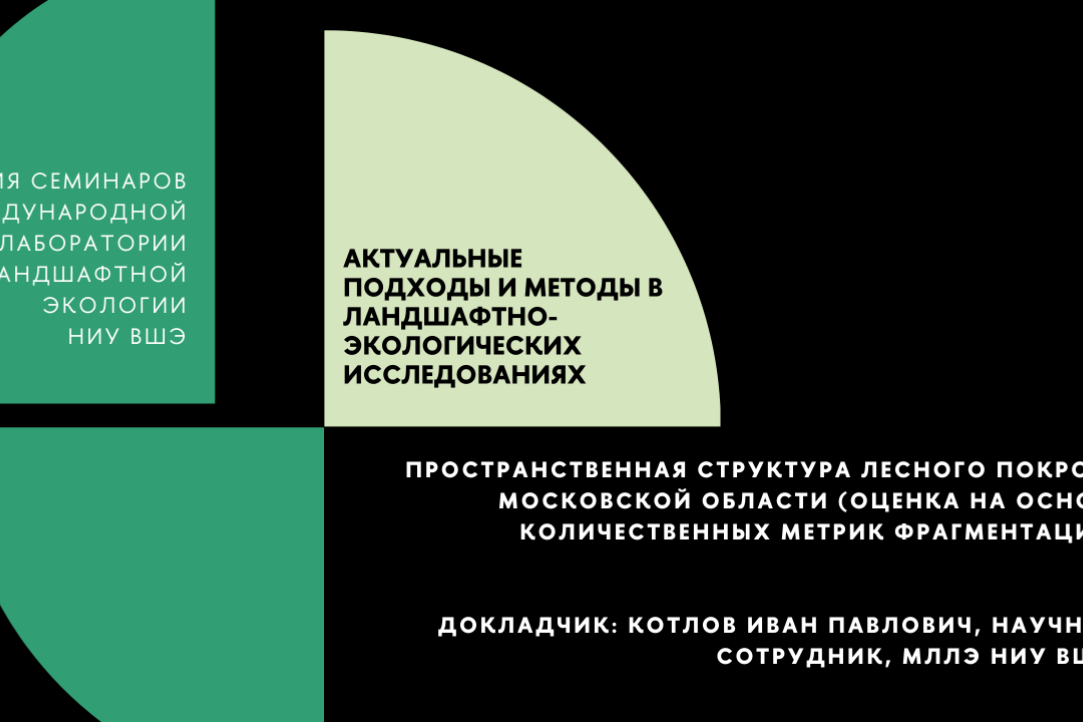 The report of Ivan Kotlov, the researcher of the laboratory, evaluates the spatial structure of the typological diversity of forest cover and its relationship with geobotanical characteristics obtained as a result of field measurements. The spatial structure of the land cover (spatial pattern) refers to the totality of cartographic pattern, mosaic and fragmentation. The use of fragmentation metrics makes it possible to quantify the spatial structure and identify potential links with other ecosystem characteristics.