The Scientific Seminar "Approaches to Identifying Heterogeneity of the Factor Space of Landscape Organization and Technical Solutions for Reducing the Dimension of Remote Sensing Data Series"
On November 10, the third event of a series of seminars on the topic "Current approaches and methods in landscape and environmental research" took place.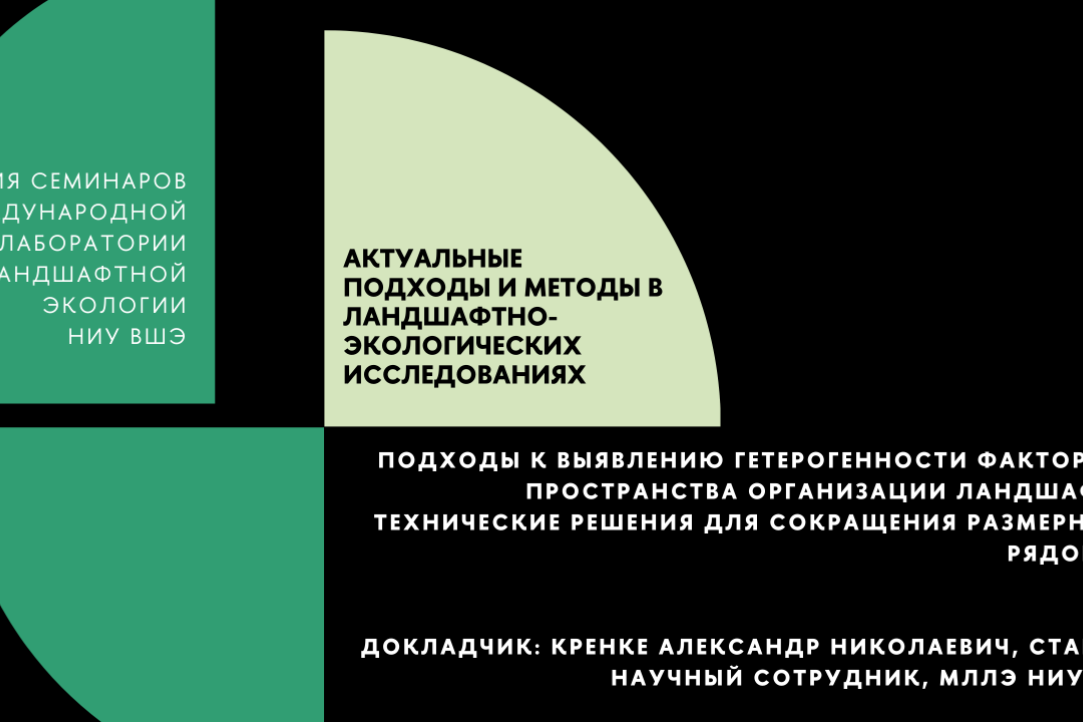 Alexander Krenke, a senior researcher at the laboratory, spoke at the seminar. His report was devoted to the problem of identifying invariants of the functioning of geosystems using remote information. The problem of allocation of invariants as a necessary part of the study of the dynamics of complex systems in landscape ecology was previously considered by Puzachenko Yu.G., he also outlined approaches to the allocation of such invariants using the processing of remote sensing data series by methods of multidimensional statistics, in particular factor analysis. In previous works, invariants calculated on the basis of cloudless images were considered, which limited the area and reduced the depth of the row due to strict requirements for remote information. The report shows the technology of invariant selection based on pixel-by-pixel analysis of a series, which allows you to get results in any territories, and increases the depth of the series for each specific pixel. This allows us to move on to a more detailed biophysical and ecological mapping of the phase space of the geosystem. The report presents the first results for a fragment of a network of permanent observations in the Central Forest State Natural Biosphere Reserve.